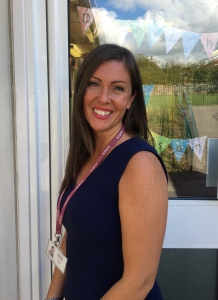 Miss C Thompson
Class 2B Teacher & Upper Foundation Phase Assistant Head
Golftyn CP School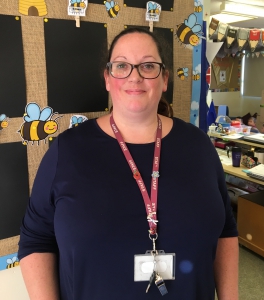 Miss Cottrell
Class 2B HLTA
Golftyn CP School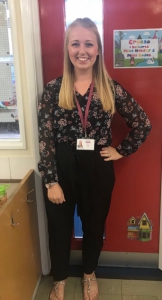 Miss E Hobday
Class 2A Teacher
Golftyn CP School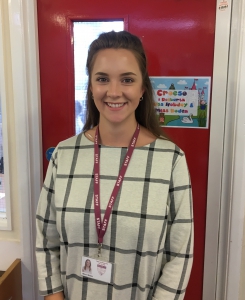 Miss Boden
Class 2A TA
Golftyn CP School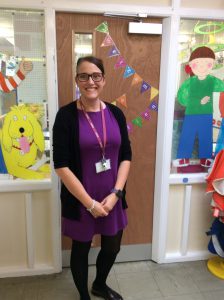 Mrs Richards
HLTA
Golftyn CP School
Class Information
Snack and dinner money
Unfortunately, we will not be providing school snack anymore. Please ensure your child brings a healthy snack, preferably fruit, to school each day.

Dinners cost £2.25 a day and to be paid on-line via school gateway in advance please.

Learning at Home.

Books and book bags and Key Words

A new reading book will be sent home on your child's reading day. Please note this will be new to them as the book they will have read in school will be different ( usually a stage above). Please listen to your child read as often as you can within the week. Please ask them questions about the book to check their understanding. Please write any comments, thoughts or questions in their reading diary.

Your child's book bag with reading record and reading book is returned on their particular reading day, so that it can be changed and key words tested.
Key words will be sent home weekly, words will be written in their reading diary. Your child will be given a maximum of 6 words at a time and will be tested once a week. Thank you.


RMeasi Maths and Active Learn – Bug Club
RM Maths – Children access RMeasi Maths once a week during basic skills time. If you have a tablet or computer your child can continue to access RMeasi Maths at home.

Active Learn – Bug Club – We encourage the children to access the online reading books at home and to answer the questions linked to them.
If you need new books please speak to Miss Hobday or Miss Thompson.


P.E
Your child's PE kit is in school at the beginning of each half term. It will be sent home every half term for washing.

Water bottles
Please can you send a water bottle in with your child as we encourage children to drink water throughout the day. The children's Golftyn water bottles will stay in school Monday to Friday where they will be filled up and rinsed out throughout the week. The water bottle will be sent home on a Friday for a thorough clean and should be returned every Monday. For hygiene reasons cups will not be supplied.

Moon Zoom

Big write – Regular updates of the Big Talk

Revision of sounds:

ai/ay/a_e family,  ee/ea/e_e  family, ie/y/igh/i_e family,

oa/ow/o_e family, ew/ue/u_e family.

Full Stops and capital letters (punctuation)

Adjectives (Vocabulary)

Alphabetical order/ making an Alphabet book

Authors

Counting on and back in ones to at least 100.

Recognising the numbers from 0-100.

Recording the numbers 0-100

Addition and subtraction.

Counting reliably up to 100 by grouping them e.g. 2's, 5's and 10's.

Rounding numbers less than 100 to the nearest 10.

Sorting and classifying objects, using more than one criterion.

Gathering information independently and recording results in simple lists, tables, diagrams and block graphs.

Time