Anti-bullying Leaflet devised by Golftyn's Government 2018
Revised by Parent Council March 2019
Bullying!
We can help sort it!
Bwlio! Ga llwn helpu i didoli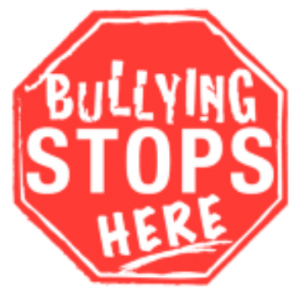 A Parents' guide
Canllaw Rhieni
By Golftyn's Government 2018
Revised by Parent Council March 2019
Useful Websites
Gwefannau defnyddiol
To help your child there are useful websites that you can visit:
Suggested discussion Points
Have you discussed with your child?
* What happened?
* When did it happen?
* Who was there?
* What did you say?
* Did you tell an adult in school?

What can I do if my child is the bully?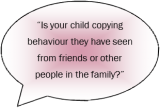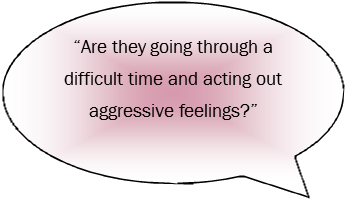 .
Explain that their behaviour is  making other  children feel unhappy and upset.
Praise your child when they are   respectful and are friendly towards others
Show your child how to co-operate and join in with other children.
Discuss with your child's teacher how to work together and stop the bullying.
Ask for regular updates from the class teacher about your child's behaviour.
We say bullying is…
Rydym yn dweud fod bwlio yn…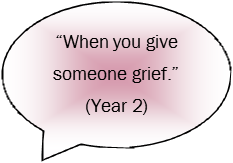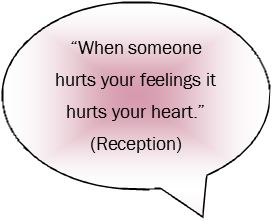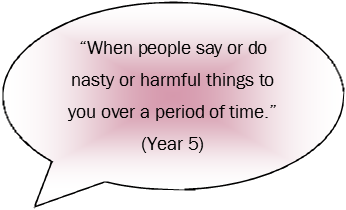 1. What is bullying?
                    Beth ydy bwlio?
Bullying can be hard to define, but at Golftyn, we believe that bullying involves someone being harmful or unkind, on purpose, more than once and on separate occasions. Bullying doesn't have to happen face to face, it can come in many different forms:
Physical – pushing, kicking, hitting, pinching and other acts of violence or threats.
Verbal – name calling, sarcasm, spreading rumours, teasing.
Emotional/psychological – humiliation, exclusion from friendship groups.
Cyberbullying – text messaging, emails, social-networking sites.
You say bullying is…
Rydych chi yn dweud fod bwylio yn…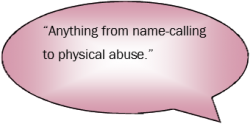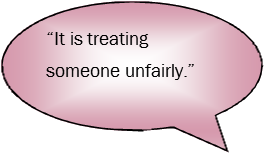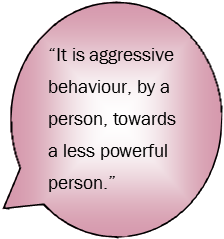 2. What could be the signs?
Not wanting to go to school and making excuses.
Change in behaviour/ personality e.g. being quiet, reserved, nervous or upset.
Unexplained injuries e.g. bruises, cuts, grazes and scratches.
Not doing as well with school work.
Become aggressive during playtimes.
Having nightmares.
Loss of appetite.
3.    What can I do now?
       Gather information
Reassure your child and encourage them to tell you what has happened.
Record times, places, missing items, who was present and who was involved in the incident.
Arrange an appointment with the class teacher and tell them what has happened.
Ask for a copy of the school's Anti-bullying policy.
The teacher will talk to the bully and his/her behaviour will be dealt with.
They will talk to anybody else who has seen what has happened.
4. If the problem hasn't resolved
the next steps could be to:
1) Make an appointment to see the Assistant  Headteacher.
2) Make an appointment to see the Headteacher.
3) Write a formal letter to the school's Governing body.
"Everybody will work together to stop it happening again."
Golftyn CP School
York Road,
Connahs Quay,
Flintshire
CH5 4XA
Telephone: 01244 830569
Office email: gomail@hwbmail.net