See other medical information below
What to do if your child is well enough to come to school but will need medicine during the school day:
Procedures for the administration of medication at school:
When a pupil is taking medication at school, parents/carers should complete a medication form giving written consent for their child to receive medication whilst at school
Wherever possible pupils taking medication should do so before or after school rather than during the school day
If you need to complete a medication form for your child please CLICK Here
The School Nurse Team are based at:
Connah's Quay Health Centre, Fron Road, Connah's Quay CH5 4PJ
Telephone: 03000 859 292
The Children and Young People's Wales Diabetes Network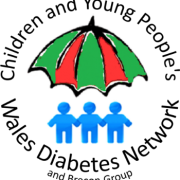 Office Address: Cardigan House, University Hospital of Wales,
Heath Park, Cardiff, CF14 4XW
Network Manager: Jon Matthias
Jon.Matthias@wales.nhs.uk                      Tel. 07989 193175
---
Dear Parents,
The NHS has asked for this message to be sent out to you.
Undiagnosed Type 1 diabetes in children requires urgent medical attention
If your child has ANY of the main symptoms of Type 1 diabetes please make an urgent GP appointment or contact the Out of Hours service. The main symptoms are known as the 4 Ts – Thirst, Toilet, Tiredness, Thinner. If you notice your child is thirsty or using the toilet more frequently, is always feeling tired, or has lost weight recently, seek immediate medical advice.
NHS services are very well equipped to look after children safely if they are unwell. Please do not delay seeking medical advice because of Covid-19.
There is more information available here:
https://www.diabetes.org.uk/in_your_area/wales/campaigning/know-type-1—wales
Tourettes Awareness
We are supporting a pupil with Tourettes and would like to share some information with you to raise awareness.
Please find links and picture gallery below.
---
---