Here are Isabelle Williams in class 5A and her brother Sam in class 2B.
Whilst they have been at home they have raised £1350.00 for a care home that looked after their late Nanna. They were so grateful for how well the home looked after their Nanna. Isabelle has been creating rainbow pictures and selling them to people to raise money.
The Wellbeing weekly contains a range of ideas and activities for you to try each week during lockdown
Wellbeing

weekly

newsletters

please click on the links

Mindfulness Calendar –
super, simple, short, strategies to practise!
Produced by Mentally Healthy Schools. this is a two-week calendar with daily mindfulness activity suggestions. The simple, short activities encourage children to focus on what's around them to find a sense of calm, helping them relax physically and emotionally. Pupils should be encouraged to do them regularly with the support of an adult, and when confident can independently practice as part of their self care plan.
---
---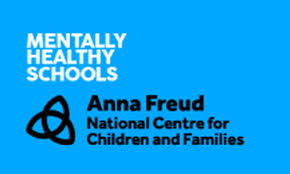 Sammy the Sloth Goes Back to School
As author Rachel Cook suggests, this story was written for all of the amazing children who have had their little world turned upside down in the last few months.Children, just like adults, may be worried or anxious about returning to school following the Coronavirus Pandemic. This short story about Sammy the Sloth facing his fears of returning to school is a sweet story to read with your child and opens up opportunities for discussion around how they may be feeling, focussing on the familiar amidst the unknowns. Both English & Welsh versions are available.
---

---
which is full of fun activities designed to help children look after their mental health and wellbeing while enjoying themselves. It also signposts them and their families to additional support if they need it.