This page will be updated with the latest information regarding temporary arrangements here at Golftyn school starting from Monday June 29th.
We will update you with any further information as and when we receive new Guidelines from the Welsh Government and the Local Authority.
The booklets below contain the current temporary arrangements for parents and pupils.
PLEASE NOTE THE REVISED END OF TERM DATE as stated in the letter below from Claire Homard:
'Provision for eligible children available in Flintshire for the rest of the summer term which will now end as originally planned on 17 July.'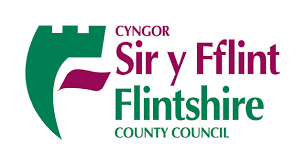 Claire Homard Chief Officer (Education and Youth)
Prif Swyddog (Addysg ac leuenctid)
---
Dear Parent/Carer
Thank you for your support, understanding and patience over the past three months. I am grateful to you all for everything you have done to assist your child's learning, your child's school and the local authority at this difficult time.
This letter will provide you with further information in respect of school-based learning for all pupils and emergency childcare provision for eligible children available in Flintshire for the rest of the summer term which will now end as originally planned on 17 July.
This is because Welsh Government and the trade unions have not been able to reach a common position on the proposal to extend the summer term by one week to 24 July, as previously announced by the Education Minister Kirsty Williams. We would have hoped to have seen these issues resolved but in the absence of a national agreement, the Council has had to make a decision to be able to give schools sufficient time to plan properly. There would be no guarantee that schools would have sufficient staff available to deliver the fourth week safely on voluntary basis as staff are not contractually obliged to work in the holidays. The Council has a duty to ensure the safety of its pupils and staff first and foremost.
Check in, Catch up and Prepare
As a result of the Minister for Education's recent announcement in respect of the reopening of schools, the local authority is keen to work with schools and parents/carers to ensure all pupils benefit from an opportunity to check in with their schools, catch up with their peers and teachers, and prepare for the next school year.
From Monday 29 June, Flintshire schools will start to accept their own pupils to attend identified sessions and this information will be shared with you directly by your child/children's school(s).
As a result of the legislation around maintaining social distancing of 2 metres and to ensure the health and safety of all learners and staff,  schools will not be operating full time provision for all pupils during this three week period and neither will this be a return to the teaching of the full curriculum. Not all pupils will return at once and, when they do return, the school day might start and end at different times for different learners. This may include different arrangements for siblings of different ages, attending the same school.
Because every school building is different in its size and layout, and because each school will have differing numbers of staff available to return to work, there will not be a standard offer for each child in Flintshire for this 'check in, catch up and prepare' period. Each school, based on its own risk assessments, will be making an offer its pupils of the number and timing of contact sessions. Welsh Government has made it clear to schools and to councils that decisions on how to operate for this short return to school before the summer holidays can be made at a school level. Each school will communicate their specific arrangements directly to parents via their normal methods of keeping in touch.
However, Flintshire County Council has made one key decision that is to be adopted by all primary schools for this period which is that Nursery aged children will not be allowed to return to school before the summer holidays. This is because very young children will not be able to maintain safe social distancing. It is also because the close and sometimes intimate care that these very young children need will be difficult to manage in school settings and could put themselves and the staff who care for them potentially at greater risk. The changes to the way schools will be operating may also be unsettling for very young children. Many other councils across Wales have made a similar decision.
Plans to ensure a carefully organised return for nursery children when they will be transitioning into Reception classes in September will be developed in the near future, as will suitable induction opportunities for the new cohort of children due to start Nursery in the autumn term.
It is important to note that, during this period, parents and carers are free to decide whether to send their children to school. Should parents/carers decide not to send their children to school during this summer term, they will not be penalised. If you choose not to send your children to school, they will continue to receive the same home-to-school support they have received so far.
When your child returns to school, there will be a focus upon pupil wellbeing and on an enjoyment of outdoor learning, where and when this is practical, in their particular learning environment. There will be an opportunity to discuss with them how their distance learning has been going and some limited opportunities to engage in some other activities to practice key skills e.g. literacy and numeracy. As this will be strange time for all pupils, regardless of their age, schools are being encouraged by Welsh Government to think carefully about the programme of catch up sessions being offered which will also continue to be supplemented by online learning.
Emergency childcare support for key workers and vulnerable children
In light of the decision to open schools for all learners to touch base before the summer holidays, there will be significant changes to our emergency childcare provision which we need to implement as a matter of some urgency.
On Friday 19 June, Flintshire's emergency childcare hubs will close. From Monday 22 June until Friday 17 July emergency childcare will be provided at your child's own school with the same operating hours as already provided and with the same support for catering and transport. Places will continue to be booked through your child's school.
Please be aware that Welsh Government rules continue to apply for these places e.g. children of key workers or those identified as vulnerable. The number of places available will be limited as schools try to continue offering this provision as well as giving other children the chance to 'check in, catch up and prepare.' Parents are asked to only consider using this emergency childcare if there is no suitable alternative provision for their children and if they meet the Welsh Government definition of key workers.
Parents/carers are advised that the Council is currently not in a position to confirm whether emergency childcare provision will be available during the school summer holiday period (ie between Monday 20 July and Tuesday 1 September). We are waiting further advice from Welsh Government.
Separate Childcare and 'Check In' Groups – reducing the risk of transmission
Based on the Welsh Government guidance, Flintshire's position is that children should not be switching between the emergency childcare group and the 'check in/catch up sessions'. This increases the risk of transmitting the virus between different cohorts of pupils. Our advice is that children who have accessed the emergency childcare to date need to be kept in that cohort for rest of the summer term. In reality, this cohort have already had a considerable amount of contact time with familiar staff which has enabled them to 'check in and catch up'.
Pupils arriving for the new 'check in' sessions will be kept separate. If a parent requests that their child accesses the catch up sessions, they cannot then access the childcare provision for the remainder of the summer term. Parents will need to make a choice of one or the other. If an eligible parent choses for their child to access 'check in and catch up' from 29th June rather than the emergency childcare, as long as they are not showing any symptoms of Coronavirus, there is no reason why their child can't join their first designated catch up session but then they only access those designated catch up sessions going forward.
Bringing in things from home, provision of meals, wearing uniform
Welsh Government guidance outlines that bringing items from home should be kept to a minimum and this is one of the reasons why a decision was made by the Council to provide packed lunches for all pupils for this short period before the end of term at no charge.
As water fountains will not be safe for use during this period of time, it is not unreasonable to allow pupils to bring a bottle of water from home but this should be clearly named and not shared with anyone else. Similarly, other essential equipment e.g. pencil case, would be permitted but again, pupils will be discouraged from bringing any other unnecessary items with them.
Pupil will be encouraged to wear school uniform but schools will be flexible, acknowledging that many will have grown out of clothing and shoes and parents will want to wait for the start of the new academic year before investing in new uniform. Clothing should be easily washable. Schools will provide more advice on this matter.
Children who may be unwell
We are asking parents to check that their child is not showing any symptoms of Coronavirus or any other illness before sending them into school.
There are clear guidelines for schools to manage pupils who may develop symptoms of Coronavirus during the day and parents/ carers would be contacted immediately.
With the new arrangements in place to manage learners safely, schools will not have the capacity to look after lots of children who become unwell with the usual childhood ailments during the day and make calls for pupils to be collected. For this reason we are asking parents/carers to make the decision in the morning whether or not they should attend rather than send them in and 'see how they go'. This will help to keep the numbers of poorly pupils to an absolute minimum.
Pupils entitled to Free School Meals
Since 18 May Flintshire has made direct payments to all those parents eligible for free school meals who supplied us with their bank account details. These payments will continue for the three week period when schools reopen and through the summer holidays.
A return to more normal arrangements for the payment of school meals and the provision of free school meals is being developed for September and will be communicated nearer the time.
We are keen to do everything possible to reassure you of our collective efforts in the Council and in our schools to support the emotional and physical wellbeing of learners during the weeks ahead. All schools have received significant support and guidance materials to enable them to plan for reopening and to operate safely.
We look forward to seeing as many children as possible before the end of the summer term. If you have further questions regarding the provision for your children, these should now be directed to the schools they attend.
Yours sincerely
Claire Homard
Claire Homard
Chief Officer, Education & Youth
What we know so far about how school will run from Monday 29th June
Children will be invited to attend for 4 days during the 4 weeks we are open. This will be Monday to Thursday. School will be closed on a Friday for a deep clean and for teachers to respond to online learning.
Please check your child's temperature every day and do not send them into school if they have a temperature or any other symptoms of Covid-19
You will receive a seesaw message from your child's class teacher giving you dates your child may attend, we will not be able to swap days unfortunately
There will be 6 or 7 children in each group and we will try to ensure all children in a family attend on the same day
You will also be advised of the drop off and pick up times for your child. You must stick to these and not come early. Unfortunately if you are late your child may not be able to attend school on that day. This is so that you and your child do not come into contact with more parents and children than necessary
If you have children with different drop off and pickup times you will need to move away from the school gates while you wait for each child's time
Children will be collected from the main gate by the pavement (for Key Stage 2) and the infant gate by the pavement (for Foundation Phase). Markings will be drawn on the pavement at 2m intervals please use these to respect social distancing
They will be taken to these gates at their pickup time to go home
Children will be provided with a packed lunch and lunchtime drink and a mid morning snack, please do not send any food into school
If you do not want your child to have a school provided packed lunch you may pick them up at lunchtime but they will not be able to return to school for the afternoon session
Children will need to bring a bottle of water for use throughout the day, this cannot be refilled in school and will come home every afternoon
Children cannot bring pencil cases or their own things into school, we will provide everything they need
We will try to spend as much time as possible outside so please ensure they have a coat if the weather is cold or wet
Doors will be held open so please ensure they have a warm top if the weather is cool
Children will not be expected to wear school uniform and should wear clean clothes every day
We will not be able to pass forgotten items to children during the day so please ensure that they have everything they need with them e.g. asthma inhalers, cap, glasses, drink
We will not be able to pass messages to children during the day so please ensure they are aware of hometime arrangements before you drop them off
Please seesaw their class teacher if your child is allowed to walk home alone
If you need to contact school in an emergency please ring or email the school office: 01244 830 569 gomail@hwbmail.net
As we have more information we will pass it on to you
We have been informed by Flintshire County Council that Nursery children will not now be included in the Check in and catch up sessions planned to start on 29th June.
Flintshire County Council will be sending out information explaining the reasons for this but we are giving you advance notice.
Apologies for any disappointment this may cause. Thank you.
Please read the Parent and Pupil booklets below for information about how school life will be during the next few weeks.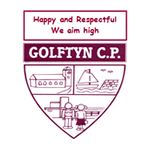 Parent Information Booklet
Guidance and Expectations on re-opening
---
Dear Parents/Guardians,
As you are aware, schools in Wales re-open to all pupils on June 29th, 2020 at up to a third of their usual capacity. The summer term has been extended for a week thereby finishing on Friday, July 24th. In Golftyn we have carefully calculated how many pupils can return from each class and have divided those who are returning into groups. The children shall remain within those groups throughout the duration of the day.  Pupils will return to their usual class teacher and teaching assistant. They will not return full time as, logistically, this is not possible.  We fully understand that they will not see all of their classmates, but we are mindful that this approach is best for all. The purpose of school has also changed as it will now focus on giving the children the opportunity to "Check in, Catch up and Prepare' for summer and September as we all try and establish what the new normal may look like. We shall endeavour to ensure that our staff, pupil sand parents are prepared – mentally, emotionally and practically for what lies ahead. We have created this booklet for yourselves to help eliminate any worries and questions you may have and to assist, as much as possible, in your decision. It is not statutory for your child to return therefore we respect any decision you make regarding what is best for your children at this time.
I cannot thank you enough for your patience and understanding at this time and would like to make you aware that the content of this booklet may be subject to change depending on a number of factors but with the common goal of keeping everyone safe.
Should you have any further queries or concerns then please do get in contact with the school.
Kind regards,
Mrs Nicola Cooper
---
Access to School and Site:
Children and parents / carers should attend the school on foot or by using personal mode of transport in preference to public transport.
Children and parents / carers should not car share with other families.
The school car park will be closed to parents and visitors. Please ensure drop off points with adequate space between other people / vehicles.
Gates for entry will be clearly identified and all others locked.
Staff will be on gate to guide parents and pupils.
Signage is in place to help remind parents and pupils of school expectations. Markers will be placed on floor to denote 2m distance.
Staggered drop off and pick up times will be introduced – see timetable
Parents will not be permitted to enter the school site without prior arrangements.
One-way system in place – signage denotes route
Designated route for all pupils to follow – once pupils on site, they are to go straight to their classes, where doors remain open until all group members have arrived. No lining up is required.
---
Display of Symptoms in School
Any employees, learners or parents / carers who are feeling unwell / displaying Covid-19 symptoms must not attend / visit school under any circumstances.
If anyone becomes unwell when in school, they must leave school as soon as practical and follow self-isolation guidelines.
School report any suspected incidence of Covid-19 symptoms to LA.
Those showing symptoms will be kept separate until they can be collected and taken home. Ideally, this will be in a separate room, supervised at a distance of two metres. Our isolation room is the PPA room. All windows within the room shall be open to aid with ventilation and the child shall stay in that room until the parent can collect. Exit through the closest doors – hall doors.
Anyone displaying symptoms should stay at home for seven days.
Anyone who lives with someone displaying symptoms but remains well should stay at home for 14 days from the day the first person became ill.
No learner with symptoms should be sent to school at all and it is vital that parents / carers are encouraged to act accordingly.
For the vast majority of learners, Covid-19 is a mild illness. Learners who have been classed as shielding due to pre-existing medical conditions have been advised to undertake specific 'shielding' measures. These learners have serious underlying health conditions which put them at very high risk of severe illness from Covid-19 and are advised to rigorously follow shielding measures in order to keep themselves safe. We do not expect these learners to attend schools or settings at this time, and they should continue to be supported at home as much as possible.
Once someone suspected, confirmed or with symptoms has been identified, all areas where this person has been must be identified and kept clear. A deep clean of the area will be arranged.
---
Outbreak in School
If there are multiple cases of COVID-19 in Golftyn then experts from across the NHS and local government will work together to prevent ongoing transmission within the school. This will involve identifying those exposed, any child or staff member who is at increased risk and provide tailored infection control advice. The school will not disclose any names should an outbreak occur. Advice based on the assessment of each individual situation will be provided to support the school in preventing further spread.
---
First Aid
If attending to any wounds, etc school staff will use Personal Protective Equipment (PPE) at all times. A mask, gloves and aprons are available within each area.
Parent / carer need to give permission for learner to attend doctor's surgery or hospital during pandemic. See attached consent form.
If in any doubt (or if not able to contact parent / carer) contact NHS Direct / Emergency Services for advice.
Usual procedure, in line with school policy and risk assessment, will be followed if a learner was seriously injured or someone with a medical condition needed to be admitted to hospital.
SMT are willing to go to hospital if parent / carer could not collect the learner and have given consent.
Any children that have had a toileting accident are dealt with as per school policy with increased PPE and greater independence encouraged. They will be sent home if necessary.
---
Children Arriving for School
Social distancing rules to be followed once on school premises – from the gates onwards.
Children and parents will follow designated route and all children will be dropped off, at staggered times, at the Infant or main gate. This eliminates any unnecessary additional footfall on the school premises and play areas.
Junior children will proceed straight to their classrooms whereby a member of staff will be supervising along the route.
Infant pupils will go straight inside to an awaiting member of staff.
All learners to wash their hands thoroughly prior to / or on entering the class.
All doors (apart from fire, toilet and security doors) to be kept open to minimise contamination.
One parent, if possible, with child/ren
No face masks to be permitted on entry into school. Parents to take children's face masks home.
If parents wish to speak to staff member they can do so via telephone, email or through digital learning platform.
---
Whole School Collective Worship
No whole school / key stage collective worship or assemblies.
Collective worship to held in individual classes.
---
Travel Around the School
Currently we have 28% of school population admitted at one time. This is less than the guidelines of 33%
Groups of children shall remain in their classes with the same staff. Calculations have been made to ensure correct capacity for each class. No child will access anywhere within the building but their classes and their designated toilet.
Social distancing mapped and marked across school using cones/tape.
Posters reminding of social distancing clear for all.
Minimise travel around the school by staying in the same classroom throughout the day.
Timetable for toilet breaks: 1 pupil admitted at one time. An allocated toilets and sinks will be available to each year group. A designated staff member from each group will be responsible for disinfecting door handles, taps and flusher once used. Children can access the toilets throughout the day with the cleaning routine to follow.
All doors apart from fire, toilet and security doors to be kept open.
If weather is bad, classroom-based activities only, unless toilet breaks needed.
All doors / surfaces to be wiped regularly: between circulating activities, before and after snack and lunch.
Each child will be provided with a learning pack which includes work and any equipment they require. E.g Chrome book, pen, pencil, rubber, ruler etc. This minimises sharing and cross contamination.
Pupils will not be able to bring a pencil case into school or use their own equipment.
Mrs Kevan's class in year 6 and Reverend Piercy's class in Year 3 arranged for social distancing
---
Foundation Phase
Carpet/sitting time to be kept to a minimum.
Children will sit on a designated child-friendly mark on floor to ensure social distancing where possible.
One member of staff within each year group available to deal with toileting, disinfecting of equipment and to remind pupils of good personal hygiene throughout the school day
Large equipment e.g. bikes, scooters, cars, to be sanitised after use.
Children to come to school in clothing suitable for outdoor learning i.e. relaxation of school uniform – including hats and sunscreen. Children to apply their own sunscreen as in usual school policy.
Outdoor learning is highly encouraged although distancing from other groups is a must.
Classroom activities to be on a rotation basis whereby equipment can be cleaned if necessary.
---
Play Times
Staggered break times for all classes.
Use of outdoors, if appropriate, through outside class doors to minimise travel around the school.
Appropriate level of staff supervision during break times.
Children will be provided with snack for them to eat in class.
Children may bring in their own water bottle which must be filled with water at home. Their bottle will remain on their desk for them to use throughout the day. All water stations will be out of use and the pupils will be unable to refill their water bottles.
All Children to wash hands before and on return from break.
Ensure that learners who understand social distancing but choose not to follow are reminded of what is required in a friendly manner.
Wet play times: children to remain in class and maintain social distancing as usual.
Break times start from 10.30am – 11am for 15-minute blocks. This limits children to not mixing outside of their year groups. 1 year group is outdoors at one time in a designated play area.
Each group/class has an assigned box of resources that are accessible during playtimes. Resources that are used can be wiped down ac necessary after use.
---
Lunch Times
Staggered lunchtimes have been introduced to ensure social distancing when accessing toilet and hand washing facilities.
Children will be provided with a packed lunch and eat in classroom. This will possibly consist of a sandwich, crisps, piece of fruit and a bottle of water. This may vary or change as the Catering Company makes their final decisions.
Children may go home for dinner, but they will not be allowed to return for the afternoon session.
Staggered play time following eating to ensure social distancing where possible.
Children will eat their lunches at their designated desks within their classroom.
Desks will be cleaned before and after lunchtime
Children will wash their hands before and after eating and dispose of rubbish within the bins provided.
Staff to supervise their group outside at all times.
No sharing of food is be permitted.
Food is to be served in the rooms where children are undertaking activity.
Staff should ensure that social distancing is maintained at mealtimes and children should be sat two metres from each other.
In this case, tables will be removed of clutter, disinfected, and visually clean before providing the meal / snack.
Children and staff will wash their hands before and after eating.
Staff delivering cold lunches to each classroom will be wearing PPE.
---
Cleaning Routines
Deep clean of whole school has already been completed.
Cleaning staff to ensure that all surfaces are deep cleaned at the end of the day/shift.
School planned for closure on Fridays for deep cleaning between groups attending.
Allocated staff to clean surfaces, door handles and equipment throughout the day
Contracted cleaners will resume their normal hours on return to school and complete a deep clean every Friday.
Hand washing is prioritised over use of hand sanitisers.
---
Distance and Continued Learning
School will be a 4 day rota with closure to non vulnerable or key worker children on a Friday.
Group A – Week 1 29/6/20 will be in school on a Monday and Thursday. Group B – Week 2 6/7/20. Monday to Thursday. Group C – Week 3 13/7/20 Monday to Thursday. Group D – Week 4 20/7/20 Monday to Thursday.
Children, where possible, will return to their usual class teacher and remain with them for the duration of the day. The usual classroom assistant may not be within the classroom due to small numbers and ensuring social distancing within the classroom space.
No staff will go between groups.
Teachers have every Friday for PPA which includes planning for the next week (both remotely and class based) and time for engaging with children.
Teachers are not expected to plan differently for distance and class learning. All groups will be set the same tasks.
Teachers will remain in contact with children at home doing online learning on a Friday ONLY.
Staff will assist the children with their learning as well as provide activities that promote their well being, physical and creative development



---
A 'Catch Up' constitutes how the children are getting on, what they may need at home to help them (resources etc) and for them to get the opportunity to see their friends and teachers again.
'Check Ins' are required whereby staff give children the chance to discuss, share their thoughts and feelings and reflect on how best to deal with them.
'Prepare' is a chance to prepare the children for the new normal. Teaching strategies on solving problems, persevering and how to access help are needed for when they are distance learning and rules and guidelines need to be shared regularly, whilst in school, around how to stay safe and what is expected. These rules are likely to be in force for a long time therefore the children need to be aware of what they are and why they are!
---
Timetable for the start and end of the school day
| | | | |
| --- | --- | --- | --- |
| Year Group | Morning Drop off | Afternoon Pick up | Entrance/Exit |
| Reception | 8.30-8.45am | 2pm | Nursery MainGate |
| Year 1 | 8.45-9am | 2.15pm | Nursery MainGate |
| Year 2 | 9-9.15am | 2.30pm | Nursery MainGate |
| Year 3 | 8.30-8.45am | 2.15pm | Main Side Gate |
| Year 4 | 8.45-9am | 2.30pm | Main Side Gate |
| Year 5 | 9-9.15am | 2.45pm | Main Side Gate |
| Year 6 | 9.15-9.30am | 3pm | Main Side Gate |
There will be NO Breakfast club or After School club provision.
---
School Uniform
No child is required to wear school uniform on return to school on June 29th
Clothes should not be re-worn the following day.
Clothing suitable for outdoor use is encouraged.
Warm clothing is encouraged as doors and windows will be left open as much as possible to aid with ventilation. The children will also be outdoors for as much as the weather allows.
---
One-way system enforced at front of school
Staggered drop off and pick up point for all pupils
Stop to allow social distance between
those entering and exiting the site
Pupil Information Booklet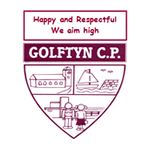 ---
Hello everyone!
We are looking forward to welcoming you back to school but need to let you now that things will look and be a little different here for a while.
We have created this booklet to help explain to you some of the new rules we will have at Golftyn CP School. These new rules are here because of the coronavirus and, if we follow these rules as best we can, it will help us to stop the spread of coronavirus at school.
We know things will be tough, they will be strange, you might not get to see all your friends and do all the things you used to do in school, but it is very important that we all work together, try our best and use this time to see how we get on.
•        Come to school in your own clothes.
•        Enter the school through the gate chosen for your year group.
•        Follow the one-way system down the path.
•        Say goodbye by the gate at the bottom and go straight to the sink.
•        Wash your hands.
•        Go straight to your classroom and sit at your allocated desk.
•        Put your coat under your table.
•        Wave, smile and say hello to your friends from the safety of your desk.
•        Stay in your classroom.
•        Put your hand up for attention.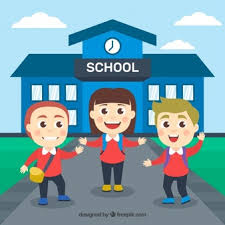 ·         Wash your hands before eating your snack.
·         Exit class through doors leading directly outside.
·         At playtimes, stay within your group, have fun and try to keep apart.
·         Stay 2m away from your classmates.
·         Use the equipment within your designated box only.
·         Wash your hands on return from break.
·         Wet play times: stay in class and sit at your table.
Ipads/games/toys can be used but must be wiped down afterwards.
•            Wash your hands before eating.
•            Sit at your allocated table in the classroom to eat.
•            Your table will be wiped clean before and after eating.
•            Dispose of rubbish in the bin provided.
•            Wash your hands after eating.
•            Don't share food.
•            Use your own water bottles for drinking.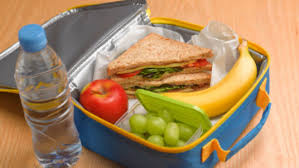 •            Use the toilet allocated to your group only.
•            Toilet breaks are timetabled but if you want to go, you go! A staff member will wipe door handles and taps once you are done.
•            Only one child in the toilets at any one time
•            Wash your hands in the allocated sink
•            Wash your hands with soap and hot water for at  least 20 seconds.
•            Dry your hand thoroughly.
•            Wash your hands regularly throughout the day – arriving at school, before and after eating, after play time.
•            Dry your hands using the paper towels.
•        If you are feeling unwell let the class teacher know as soon as possible.
•        Put the tissue in the bin provided.
•        Remember to cough/sneeze into your arm or into a tissue
•        Wash your hands after coughing/sneezing.
•        If you have any concerns or are worried, then speak to your teacher or group helper – we are always here for you.
•        Use the equipment in your pack only.
•        Please do not share your equipment with anyone else.
•        Please do not use any other equipment in the class without getting permission.
•        Stay at your table to do your work.
•        Keep 2m away from other children in the class.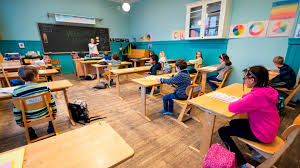 ---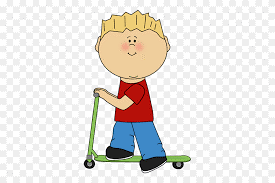 Remember you can still talk, play and have fun with your friends despite being 2 meters apart!